The Institute of Botanical Training, LLC is an independent organization that provides comprehensive workshops for persons seeking on-the-job plant identification skills. Our classes are especially suited for professionals such as biologists, environmental consultants, foresters and naturalists. However, workshops are open to anyone interested in learning to identify plants.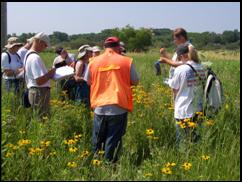 The primary objective of the Institute of Botanical Training is to provide a variety of educational workshops that enable participants to quickly and accurately identify plants in the field. During our classes, we strive to teach as many plants as possible without overwhelming the student. This is achieved by encouraging familiarity with the flora through repetition and various exercises. Ultimately, participants gain a strong working knowledge of the flora without needing to rely heavily on notes and field guides.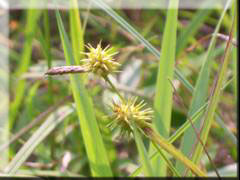 The second objective of the Institute of Botanical Training is to develop and promote field-based botanical knowledge through the publication and distribution of educational material. This takes the form of keys, field guides and our free, email-based, plant identification service, "BOT-LINE".
We offer a variety of standard and customized botanical training workshops. Check the Course Schedule to see a list of dates and locations. Workshop topics have included:
Wetland Flora
Midwestern Flora
Advanced Wetland Flora
Prairie Flora
Grasses, Sedges and Rushes
Ozarks Upland Flora
Tree Identification